Our Top Selling Coffees
Not sure what coffees to include in your first order or not sure what coffee to try on your next order?
Here's a list of our top selling gourmet coffee beans ordered by our loyal customers over the last year. There is bound to be something on this list to taunt your taste buds! Tried, tested and true our regular customers continually reorder these coffee beans to keep their cupboards at home and work well stocked.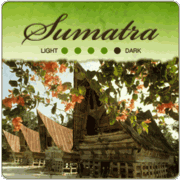 Sumatra Black Satin
A rich flavored dark roast coffee bean hailing from the Mandheling province in West Sumatra, Indonesia. This coffee bean is thick and full bodied.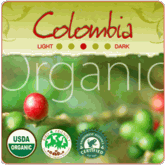 Colombian Supremo
Only the highest grade of Colombian coffee beans are used in our medium roast Columbian Supremo coffee which boasts of a rich aroma and full bodied flavor.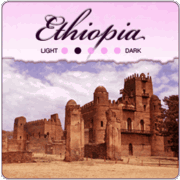 Ethiopia Yirgacheffe
This bestseller comes from the birthplace of coffee. Not only is Yirgacheffe considered the very best of east African coffee it is highly sought after for its sweet and fragrant smooth bodied flavor.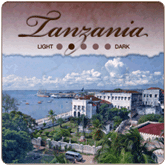 African Tanzania Peaberry
The very distinct oval pea-shape bean of our Tanzania coffee is only found in 5% of all coffee beans. These rare coffee beans feature a concentrated flavor that creates a lively cup of coffee. Light to medium roast for your enjoyment!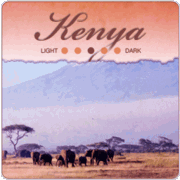 Kenya AA
A complex fruity flavor and full bodied aroma characterizes this medium roasted African coffee bean which is grown at high mountain elevations of 5000+ feet. Renowned for consistent quality and one of Africa's best tasting coffees.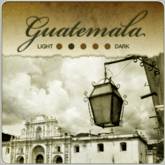 Guatemala Antigua
A wonderful medium roast coffee that is sure to satisfy all types of coffee palates. A smoky flavor and powerful chocolaty aroma make these shade grown coffee beans an excellent choice for gifts or to stock up on when company comes.
Costa Rica Reserve
A light/ medium roast coffee bean from Coast Rica's high mountain elevations featuring a wonderful aroma and robust acidity.
Jamaica Blue Mountain Estate
Worth every penny this rich yet mild full-bodied coffee comes from the Blue Mountains in Jamaica. With a limited crop each year this Caribbean gourmet coffee bean is highly sought after. Splurge and enjoy a cup of fresh roasted Blue Mountain coffee today!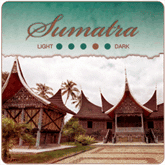 Sumatra Mandheling
This premium coffee bean delivers a heavy, complex syrupy flavor that is full of body but low in acidity. Many consider the coffee beans from Sumatra's Mandheling province are among the world's finest coffees.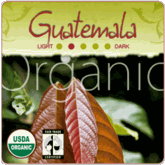 Guatemala Organic
Our bestselling organic coffee beans! From near Lake Atitlan in Guatemala these light to medium roasted coffee beans are sun dried and feature an excellent body and rich floral taste.
As your online source to gourmet coffee beans we have a coffee roast for every coffee lover! From light roast coffees to dark roast coffees and everything in between we'd be glad to help you find what you're looking for.
Be sure to check out our Coffee Sample Packs to try a sample of several of our coffees!
Due to the storms last week in North Georgia where our roasting facility is, our roasting facility has been closed since last Thursday evening, July 20th. We are happy to say that normal production has resumed. Please accept our apologies for the delays in processing and shipping.

Coffee Categories