Kona Coffee Beans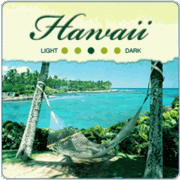 Kona Volcanic Estate – Hawaiian Gourmet Coffee Beans rank among the world's best, high-grade specialty coffees exhibiting a lush, complex aroma and its own very distinct, highly sought after taste.
Hawaiian Kona coffee is a rare commodity. It is the only gourmet Arabica coffee grown in the North America.
Kona coffee beans are grown only on small farms averaging less than 5 acres. Kona Volcanic Estate coffee beans flourish on the volcanic slopes on the west side of Hawaii's big island where the growing conditions are ideal. Kona coffee beans are handpicked and hand sorted several times throughout the year and although the yield per acre is high, only about two million pounds of Kona coffee are produced each year.
100% Kona Coffee
Hand picked 100% Kona coffee is a favorite of coffee aficionados making it one of the world's most sought after and most valued specialty coffees.
Kona coffee is often likened to expensive fine wine because of the meticulous process and careful preparation it undergoes before reaching the market.
Handpicked & Processed
Within twenty-four hours of being hand picked, Kona coffee cherries are pulped to separate the green Kona coffee beans from the pulp. During the next 12 – 24 hour period the coffee beans undergo a fermentation process and then rinsed. It then takes up to two weeks to dry the green Kona coffee beans to their optimal moisture level.
Hand Sorted Kona Coffee
Prior to going to market, Kona coffee beans are hand sorted. Sometimes Kona coffee cherries produce a single oval shaped bean called a Peaberry. These are separated and sold as a unique specialty Kona coffee. Most Kona coffee cherries however, produce two flat-faced coffee beans. These are hand graded and sorted according to the coffee bean moisture content and the coffee bean's quality and size. Hand sorting Kona coffee beans is a meticulous and laborious process but necessary to ensure the consistency and quality of the end product.
Authentic Kona Coffee
To earn the designation of "Authentic Kona Coffee", Hawaiian coffee bags must be labeled "100% Kona Coffee". The many Kona coffee blends available on the market are made up of several coffee types blended together. Kona coffee blends usually contain no more than 10% Kona coffee beans. The remaining 90% of the blend is comprised of other, less expensive coffees from around the world, including Colombian coffee beans and Brazilian coffee beans.
Kona Coffee Gift Basket
Buy Kona coffee online. 100% Kona coffee can also be found in our Kona Coffee Gift Basket, a collection of five half-pound bags of the world's most elite specialty coffees including 100% Kona Coffee. (Makes a great gift!)
That's Coffee is your Online Gourmet Coffee Bean Store
SEE ALSO
Gourmet Coffee Beans
Decaf Coffee Beans
Organic Coffee Beans
Fair Trade Coffee Beans