Gourmet Asian & Indonesian Coffee Beans
Arabica coffee beans tend to flourish throughout most of East Asia and Indonesia so it is not surprising that Indonesian coffee ranks in fourth place in terms of total coffee production for the world market.
Gourmet Arabica coffee beans from East Asia and Indonesia such as Sumatra, Yemen, Java and Sulawesi coffees are revered by coffee lovers everywhere. In fact, some avid coffee drinkers are astute enough to recognize Asian and Indonesian coffees simply by their taste.
Asian coffee beans and Indonesian coffee beans share similar qualities and are very well known for their earthy, aromatic flavor, light acidity and rich, full bodied taste.
Many factors come into play in determining the different characteristics of gourmet coffee beans from Asia and Indonesia. Characteristics such as aroma, flavor, body, caffeine level and acidity are all influenced by;
variety of coffee plant
local soil conditions
(coffee plants flourish in rich, volcanic soils of Indonesia)
local climate and weather conditions
(hot and humid subtropical weather is best)
growing season and temperature
elevation of the coffee farm
(Asia & India are famous for their mountain grown coffees)
whether or not the coffee plants are shade grown
how the coffee beans are harvested
(handpicked & hand sorted)
how the coffee beans are processed
(wet or dry processed)
the degree of roasting
(darker roasts will mask local taste characteristics)
Even coffees from different regions of Asia and Indonesia will have distinctive characteristics from one another.
Sumatra Gourmet Coffee Beans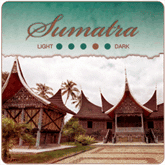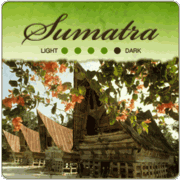 Our selection of gourmet Arabica coffee beans from Sumatra, Indonesia includes Sumatra Black Satin Roast Coffee and the Sumatra Mandheling Coffee Beans. Although both Indonesian coffees are grown and harvested from the Mandheling Province of Western Sumatra, they differ in aroma and taste. Sumatra Black Satin Roast coffee beans have a rare, rich full-bodied consistency with soft natural chocolaty tones. The distinct, sweet, full-bodied flavor of Sumatra Mandheling coffee beans meanwhile are extremely flavorful with a lingering yet delightfully light acidic aftertaste.
Java Gourmet Coffee Beans
Java is the largest island in Indonesia and it is here at 4,500 feet above sea level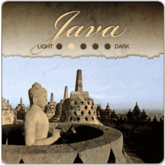 where some of the world's finest Arabica coffee beans are grown. Whenever Java is mentioned, coffee almost always comes to mind. Wet-processed Java Dutch Estate coffee beans are very distinct with an intense flavor and aroma plus a wonderful strain of chocolate.
Yemen Gourmet Coffee Beans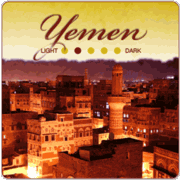 Another unique choice of gourmet Arabica coffee beans from Asia is Yemen Arabian Mocca Coffee. Expect a gourmet coffee with a rich, full texture complimented by a fruity essence with chocolate undertones. Yemen coffee beans are high-mountain grown Arabica coffee beans, grown and harvested in the Sanani Mountains.
India Gourmet Coffee Beans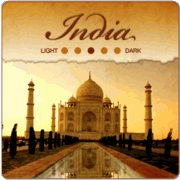 Our slection of unique and unusual gourmet India Arabica coffee beans includes India Monsooned Voyage Coffee and India Mysore Gold Nugget Coffee. The India Monsooned Voyage Coffee is made from India's highest grade coffee beans and owes its unique flavor and aroma as much to the way the coffee beans are aged, fermented and processed prior to roasting. The rare India Mysore Gold Nugget coffee beans are grown and harvested in India's southwest gold mining region and deliver a smooth light bodied flavor and taste.
Sulawesi Gourmet Coffee Beans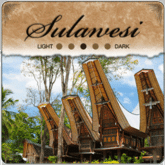 Creamy and heavy bodied, the natural organic Sulawesi Coffee is a fair trade coffee and highly coveted around the globe. Handpicked natural organic Sulawesi coffee beans are extremely rare Indonesian coffee beans that have low acidity and deliver a long spicy finish with cinnamon undertones. Supplies are usually limited so be sure to get yours as they become available.
Papua New Guinea Gourmet Coffee Beans
Papua New Guinea Coffee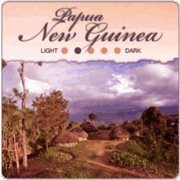 beans are carefully and meticulously handpicked from the Albizza coffee trees that grow and are nurtured in the mountain steppes of Papua New Guinea. Harvest is made several times in a year and the handpicked Papua New Guinea coffee beans are hand sorted when processed. These gourmet coffee beans have a soft and syrupy flavor, sweetly acidic with a touch of fruit flavors.
Bali Gourmet Coffee Beans
Bali Paradise Valley Coffee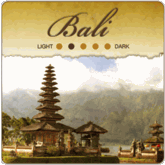 beans are grown and harvested in the mountain slopes of Bali, Indonesia. The beans are carefully handpicked and hand sorted before they are processed. Bali coffee beans have a light natural taste with a little Indonesian flair. Expect a mild flavor with a light bodied taste; an international favorite for seasoned coffee lovers. Indonesian coffee beans from Bali are packed in 1 pound and 5 pound heat sealed valve bags and are roasted fresh daily prior to shipping.
That's Coffee is your Online Gourmet Coffee Bean Store
SEE ALSO
Gourmet Coffee Beans
Decaf Coffee Beans
Organic Coffee Beans
Fair Trade Coffee Beans