Gourmet Coffee Beans of South, Central & North America
The growing and harvesting of Gourmet Coffee Beans can be found in three primary regions around the world:
Africa and the Middle East
Southeast Asia, specifically in the islands of Indonesia
Central and South America
African Coffee Beans have a fermented wine-like or dark chocolaty taste. Indonesian coffees exhibit mostly earthy, natural flavors. Coffee beans from the Americas however are normally recognized for a light acidity with a touch of tobacco or syrupy flavor and sometimes a hint of chocolaty taste.
NORTH AMERICAN COFFEE BEANS

Hawaii Kona Gourmet Coffee Beans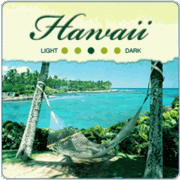 Hawaii's gourmet Kona coffee beans are the only coffee beans grown in the continental United States. Kona Volcanic Estate Coffee from Hawaii are handpicked and hand-sorted before processing and are considered rare as only 3,000 acres are dedicated for this highly sought after gourmet coffee. Despite its rarity, the coffee plantations are able to produce almost 2,000 pounds of coffee per acre, nearly double the output of other coffee plantations around the world. These special 100% Arabica coffee beans are medium roasted delivering a full-bodied texture and well-mixed aroma.
MEXICO COFFEE BEANS
Mexico Aztec Gourmet Coffee Beans
Mexico Spirit of the Aztec gourmet coffee beans are described as the Altura Pluma of coffee. Altura is Mexico's description of excellence, while Altura Pluma is the country's description of the best-tasting coffee beans. These gourmet Mexico coffee beans are grown and harvested on mountain slopes over 4,000 feet and are rightfully graded Altura Pluma for its excellence and consistent high quality. Mexico gourmet coffee beans are light to medium roasted with a medium body, a light acidity, floral aroma and a light, delicate aftertaste.
COFFEE BEANS of CENTRAL AMERICA
Guatemala Antigua Gourmet Coffee Beans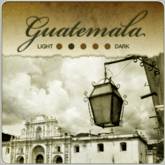 Guatemala Antigua Coffee Beans are shade grown on mountain slopes of over 4,600 feet above sea level. They are classified by some coffee aficionados as one of the best-tasting gourmet coffee beans on the market. Guatemala Antigua coffee beans are medium roasted with an adequate body, a smoky flavor and rich, deep chocolaty taste that is simply delectable to the taste buds. Affiliate coffees related to these gourmet coffee beans are the Guatemala Antigua Natural Organic Coffee Beans and the Decaffeinated Guatemala Antigua Coffee Beans.
Costa Rica Reserve Gourmet Coffee Beans
Gourmet coffee beans from Costa Rica take time to ripen and mature as they are grown and harvested at high mountain elevations. The Costa Rica Reserve Coffee Beans are hard and dense, locking in its full flavor and aroma. Known for its full-bodied, perfectly balanced taste and its savory bitterness, these gourmet coffee beans are ardently sought after by coffee lovers and enthusiasts. There is also the counterpart Decaf Costa Rica Reserve Gourmet Coffee Beans for those who want their coffees decaffeinated.
Panama Taylor Estate Gourmet Coffee Beans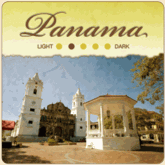 Panama Boquete coffee beans are grown and harvested in a mixture of volcanic ash and soil. The plantations are situated on high mountain elevations thereby producing top quality gourmet coffee beans. Panama coffee trees are shade grown in naturally perfect growing conditions with cool evenings, misty mornings and cloudy afternoons. Panama coffee beans have high acidity and a rich well-balanced flavor. These light-to-medium roasted gourmet coffee beans are consistent bestsellers.
Jamaica Blue Mountain Gourmet Coffee Beans
Jamaican Blue Mountain Estate Coffee has a rich, mild and full-bodied flavor with a smooth taste and luscious acidity. Jamaica coffees are rare gourmet coffee beans yet always in demand for those who choose only the best in coffee. Grown uniquely at elevations up to 5500 feet, these gourmet coffee beans have a bigger taste and are much more superior to the coffee beans grown at lower elevations. These are medium roasted to suit the taste of even the most discriminating coffee drinker.
Dominican Natural Organic, Fair Trade Gourmet Coffee Beans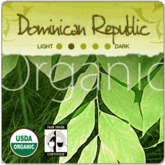 Dominican Republic Natural Organic Fair Trade Coffee – Santo Domingo is grown in various regions of the Dominican Republic. The gourmet coffee beans from these areas are influenced by the nearby warm ocean currents and the trade winds of the Caribbean with a sustained rainfall throughout the year. These conditions give the gourmet coffee beans of the Dominican Republic that special taste, with its consistent medium body, fair acidity and one-of-a-kind, adequately balanced flavor. Dominican Republic coffees have been called "The Treasure of the Caribbean" for its delectable, pleasant cup.
El Salvador Natural Organic Gourmet Coffee Beans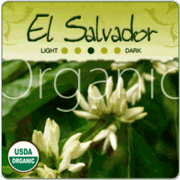 El Salvador Natural Organic Cuzcachapa Coffee is a rare line of gourmet coffee beans that derives its name from the sacred waters of El Salvador, with 'Cuzchapa' meaning 'sacred waters'. The rarity of this superb, award-winning coffee is evident in its availability of only once a year. Known for its lively bitterness and rich, full bodied flavor, these gourmet coffee beans deliver an orangey taste and flavor, and are available medium roasted. El Salvador coffee is shipped fresh daily in convenient heat-sealed valve bags.
COFFEE BEANS of SOUTH AMERICA
Colombian Natural Organic Gourmet Coffee Beans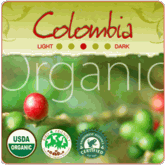 Café Organico Mesa de Los Santos Colombian Coffee is an authenticated natural organic Colombian coffee that is grown and harvested without any chemicals used in the entire growing process. Colombia is renowned for producing one of the world's best grade gourmet coffees, and this is done with utmost concern to the environment. Affiliated coffees are the Colombian Supremo Coffee and the naturally processed Decaffeinated Colombian Supremo Coffee. Colombian Café Organico Mesa de Los Santos is a top-of-the-line natural organic coffee from That's Coffee's select line of specialty gourmet coffees.
Brazil Santos Gourmet Coffee Beans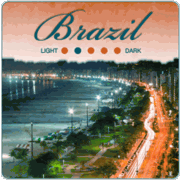 Although the majority of Brazil's coffees are grown on small coffee plantations, the country takes great pride in having one of the most advanced coffee processing systems. Brazil Santos Coffee is a product of this advanced processing that makes Brazil a leading coffee producer. Brazilian gourmet coffees are dry processed to preserve the natural goodness and flavor of the beans. Brazil Santos gourmet coffee beans are light to medium roasted; the affiliate coffee is in the Brazil Moreninha Formosa Gourmet Coffee Beans.
Peru Natural Organic Decaf – Fair Trade Gourmet Coffee Beans

Decaffeinated using the expensive Swiss Water decaffeinating method, Swiss Water-Natural Organic Peru Fair Trade Coffee Beans are processed organically and does not involve any synthetic chemicals; the coffee beans' integrity is maintained. These shade-grown gourmet coffee beans are made from 100% pure Arabica coffee beans and are medium roasted to deliver all the essential flavors and aroma without the caffeine.
Bolivian Caranavi Natural Organic -Fair Trade Gourmet Coffee Beans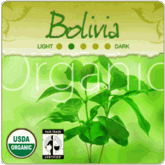 Bolivian gourmet coffee beans are grown on the mountain slopes of Bolivia, rising above 5,800 feet above sea level. Here, the unique cool climate promotes a high quality harvest. A small group of 41 coffee farms, measuring around 3 acres per farm are managed by different families who produce and harvest this specialty coffee year-round. Natural Organic Bolivia Fair Trade Coffee – Colonial Caranavi affords the Bolivian farmers the opportunity to re-establish their farms for their families and communities. Bolivian coffee beans deliver a full-bodied taste with a dash of spiciness in them.
That's Coffee is your Online Gourmet Coffee Bean Store
SEE ALSO
Decaf Coffee Beans
Organic Coffee Beans
Fair Trade Coffee Beans
Coffee Gift Samplers