Gourmet Coffee Holiday Gifts
Make a lasting impression on loved ones or surprise friends with a new and exciting coffee themed Christmas gift this holiday season.
All of our gourmet coffee Christmas gifts feature our 100% Arabica coffee beans of the highest quality, freshly roasted in small batches just for the lucky recipient.
Christmas Gift Baskets Featuring Gourmet Coffee
These Christmas gift basket ideas are a great way to give gourmet coffee this holiday season. Only available at this time of the year!
Chocolate and Coffee Lovers Gift Set
The perfect gift for chocolate coffee lovers on your list! Featuring 3 lbs of gourmet coffees with chocolate undertones and flavor enhanced chocolate coffees.
Holiday Barista Blend Coffee Gift Set
The perfect coffee to order for yourself or a friend. Featuring 1lb of our Christmas Blend plus 4 ½ lb bags of our seasonal Christmas flavored coffee.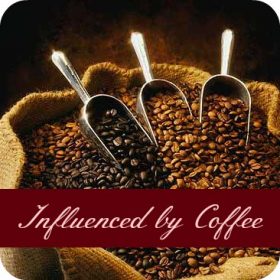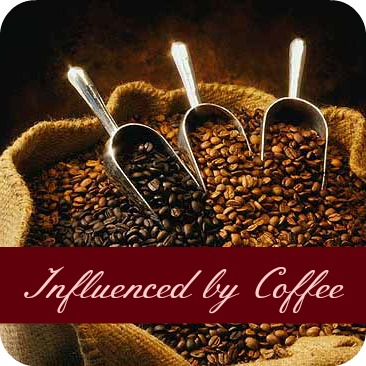 Influenced by Coffee Gift Set
Our Influenced by Coffee Gourmet Coffee Sample Pack offers a delectable assortment of distinct coffees.
Christmas Flavored Coffee Beans
At only a few calories a cup, these 100% Arabica coffee beans are the best way to enjoy the goodness of Christmas baking and sweets.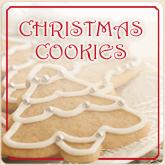 Christmas Cookies
The best of Grandma's baking is featured in this buttery and creamy flavored coffee that nearly melts in your mouth.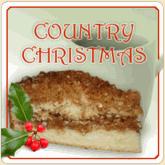 Christmas in the Country
Seasonal combination of roasted chestnuts, graham crackers and a sweet touch of southern maple syrup.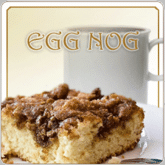 Eggnog
The drink of choice over the holidays brought together with Arabica coffee beans featuring rich flavors of cream, sugar, nutmeg and eggs.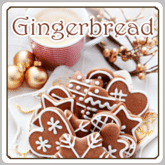 Gingerbread
Warm up inside with a hot cup of gingerbread flavored coffee with deep molasses undertones.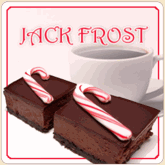 Jack Frost
Hints of peppermint accent chocolate and Irish Cream flavors to brew a winter wonderland right in your own kitchen.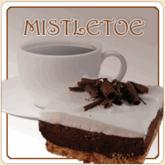 Mistletoe Joe
Seasonal combination of Chocolate, French Vanilla and sweet graham cracker crumbs.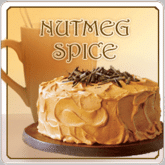 Nutmeg Spice
Seasonal infusion of nutmeg and cinnamon with medium roasted coffee beans makes for the perfect dessert coffee.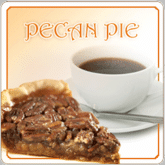 Pecan Pie
Seasonal combination of buttery pie crust and nutty caramelized pecans featuring only a handful of calories.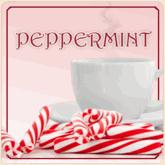 Peppermint Candy Cane
Seasonal all time favorite flavor of pure peppermint that creates an irresistible aroma everyone will love.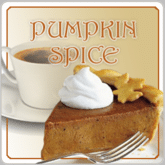 Pumpkin Spice
This All American favorite features a pumpkin flavor with nutty accents and cheerful dashes of nutmeg and cinnamon.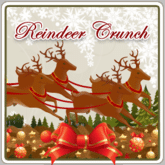 Reindeer Nut Crunch
Giddy up with this nutty holiday coffee flavored with almonds, macadamia nuts and hazelnuts!
Gourmet Coffee Gift Certificates
The perfect gift for the person on your list who is hard to buy for. Our online gift certificates can be purchased and sent to anyone through email. The recipient can choose when to use their gourmet coffee gift certificate to make sure they get the freshest gourmet coffee.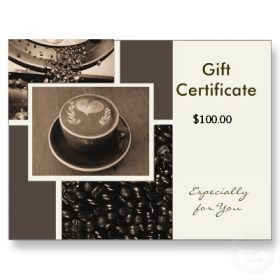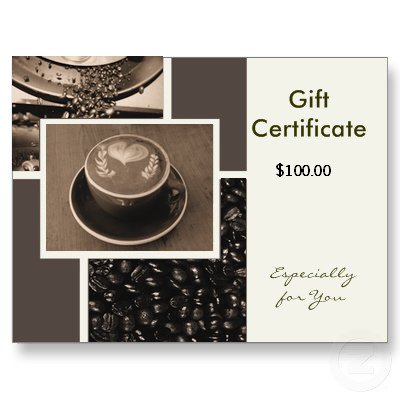 Gourmet Coffee Gift Certificates
Give the gift of a flowing supply of fresh coffee beans throughout the year! These certificates range from $25 up to $200.
That's Coffee is your Online Gourmet Coffee Bean Store
SEE ALSO
Decaf Coffee Beans
Organic Coffee Beans
Fair Trade Coffee Beans
Coffee Gift Set