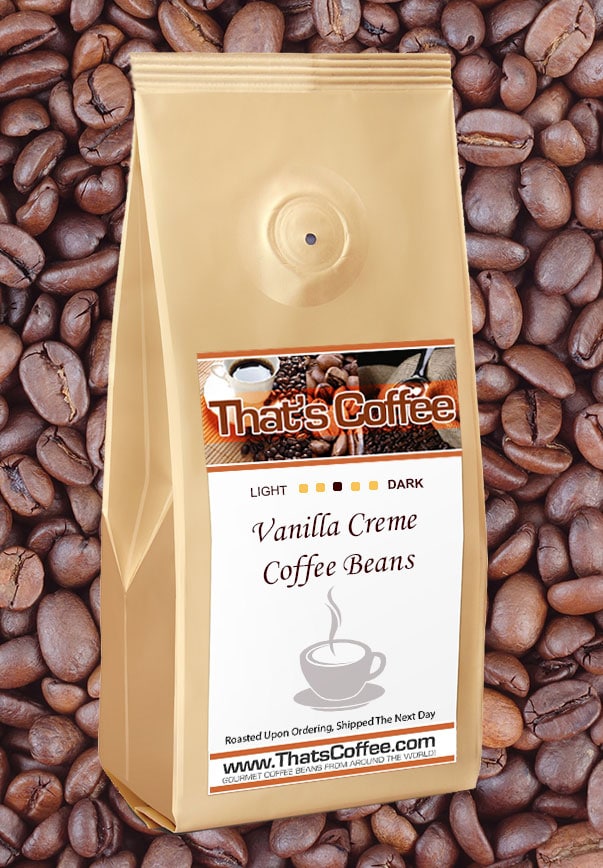 Someone has recently asked if flavored coffee beans such as Vanilla Creme or French Caramel have higher levels of sugar and calories than a regular cup of coffee.
This is a good question. We all know that flavored coffees can provide an extra kick in our morning 'cup of Joe' or act as the perfect 'extra something special' during an afternoon coffee break – but do we sacrifice extra calories for this pleasure?
The answer is no. All flavored coffee beans are flavored with natural or synthetic flavor oils. These oils are added during the roasting process to enhance the final taste of the ground and brewed coffee. Many of these natural flavors are extracted from vanilla, cocoa beans, nuts or berries. Other flavors are added by spices such as cinnamon and cloves.
Remember – a cup of black coffee contains about 3 calories. When you add a scoop of sugar and a few drops of dairy it increases from there. Flavored coffees are a great way to still get a hint of vanilla, almond, peppermint or whatever other flavor you are craving without adding artificial sweeteners such as Syrups which can contain up to 20 calories per pump (a typical sweetened Grande coffee has 4 pumps!)
Shop our collection of delectable 100% Arabica Flavored Coffee Beans today!
"Are Flavored Coffee Beans Unhealthy?"
courtesy of your online coffee bean store;
Gourmet Coffee Beans